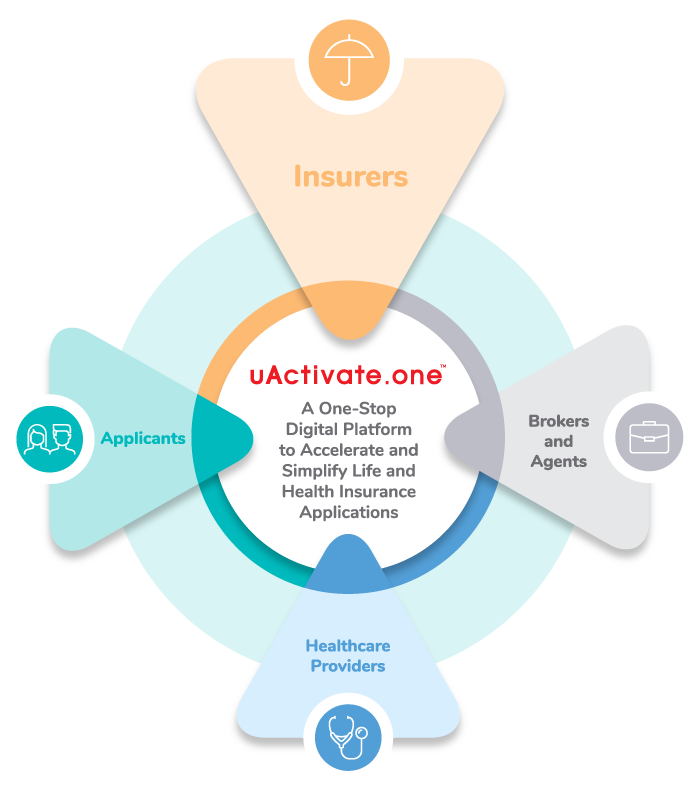 Insurers
uActivate.one™ allows you to achieve what really matters – accurate risk assessments, reduced drop-off rate, improved profitability and enhanced customer satisfaction.
A multi-sided platform solution for faster, simpler and easier insurance processes
Effortlessly connecting you to brokers and agents, new applicants and healthcare providers in one integrated platform.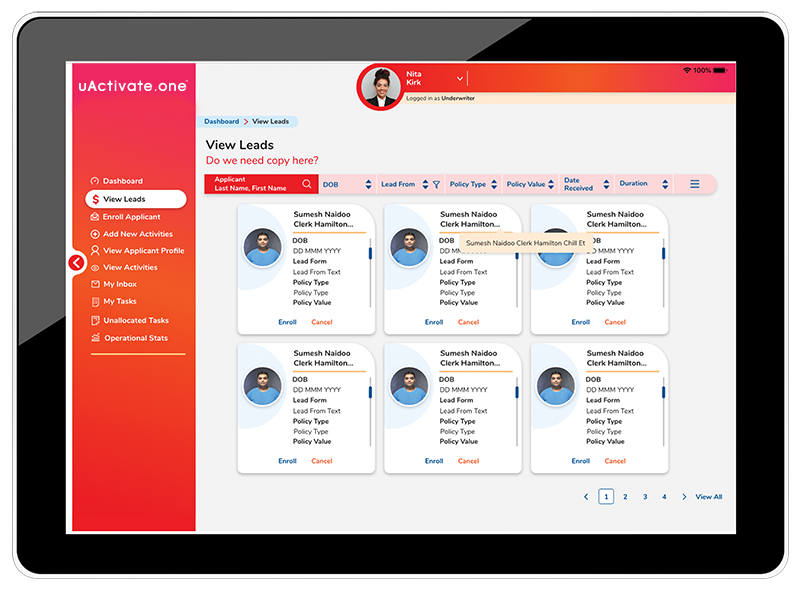 You'll reap the following benefits:
A full view of each applicant
Reduced underwriting risk
Reduced administration costs
Improved revenue and profitability
Integrated digital claims processing
Elevated applicant journey improving satisfaction and trust
Connecting and coordinating all participants
Everything you need in one portal.
Consent
Make the consent authentication process easier for your new applicants, using an integrated DocuSign digital signature and a tracking tool.
Applications
An auto-populated, easy-to-use interface that is configurable for any insurer or product. Receive progress updates and track turnaround effortlessly.
Medical history
Review the applicant's consent, application form answers and five years of comprehensive medical history and background checks. With the included unique visualization of potential risk areas, a reduced underwriting risk is optimally realized.
Assessments
Electronically request and schedule the new applicant to go for personalized medical assessments as part of the underwriting process and instantly view the results of these assessments using a single platform.
Operational support
With an activity manager and inbox that coordinates communication between all participants, you'll stay on top of all your applicants and tasks. Plus, intuitive online help is available should you need it.
Streamline insurance processes
With an innovative solution that improves assessment accuracy, accelerates the insurance application process and elevates the applicant journey.
Streamlined life and health insurance starts here
uActivate.one™ brings it all together with an easy-to-use digital platform that takes the hassle out of life and healthcare insurance applications.