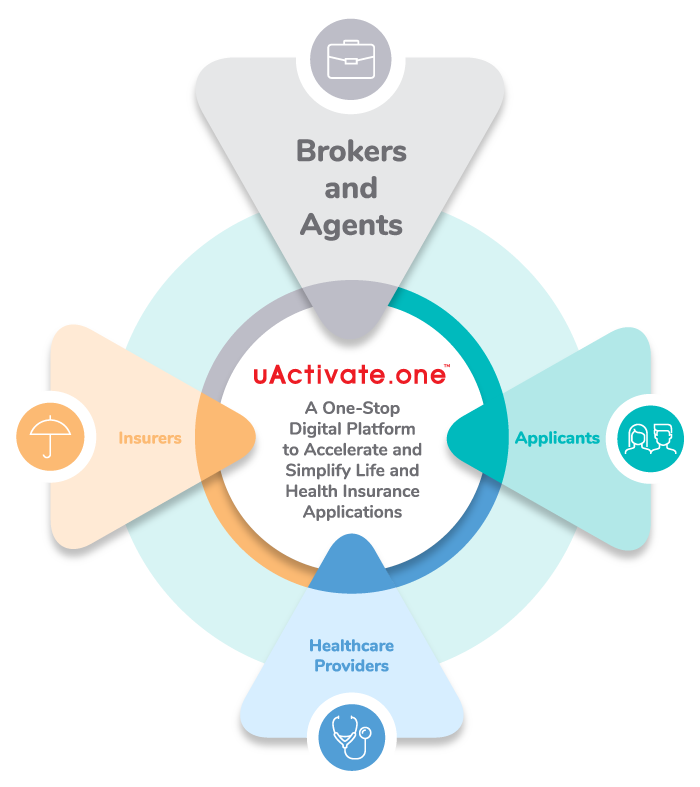 Brokers and agents
Electronically introduce new applicants to an insurer. uActivate.one™ maximizes the efficiency of the application process for your applicants, empowering them with a next-generation digital experience.
An effective tool to manage multiple insurance applications at the same time
Effortlessly coordinating all of your activities with insurers, new applicants, and healthcare providers in one integrated platform.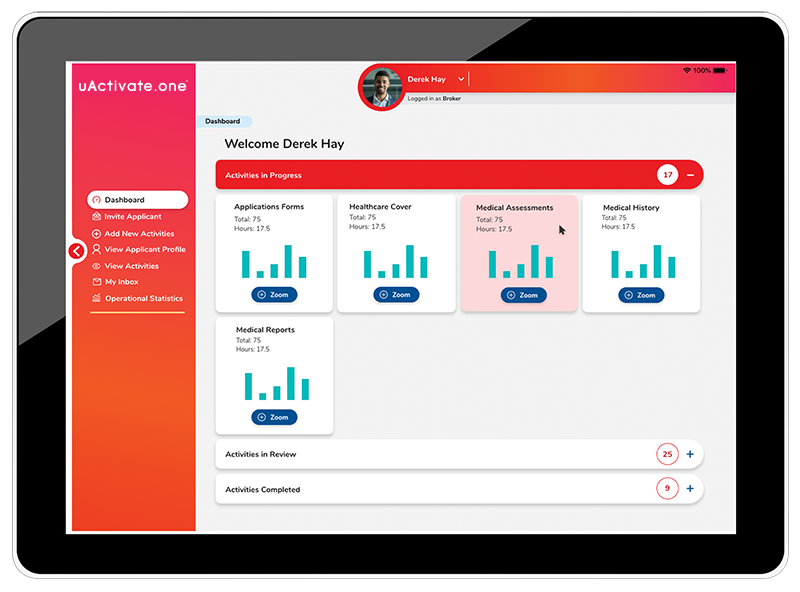 You'll reap the following benefits:
A full view of each applicant's details
Activate new applicants easily
Streamlined application process
Progress tracking of each applicant
Improved revenue and profitability
Everything you need in one portal.
Consent
Make the consent authentication process easy for your new applicants, using an integrated DocuSign digital signature and a tracking tool.
Applications
An auto-populated, easy-to-use interface that is configurable for any insurance application or product. Receive progress updates and track turnaround effortlessly.
Assessments
Electronically request and schedule the new applicant to go for personalized medical assessments as part of the underwriting process and instantly view the results of these assessments using a single platform.
Operational support
With an activity manager and inbox that coordinates communication between all participants, you'll stay on top of all your applicants and their progress. Additionally, intuitive online help is available when you need it.
Take control of multiple applications
Our innovative solution enables progress tracking, accelerates the insurance application process, and elevates the applicant journey.
Streamlined life and health insurance starts here
uActivate.one™ brings it all together with an easy-to-use digital platform that takes the hassle out of life and healthcare insurance applications.