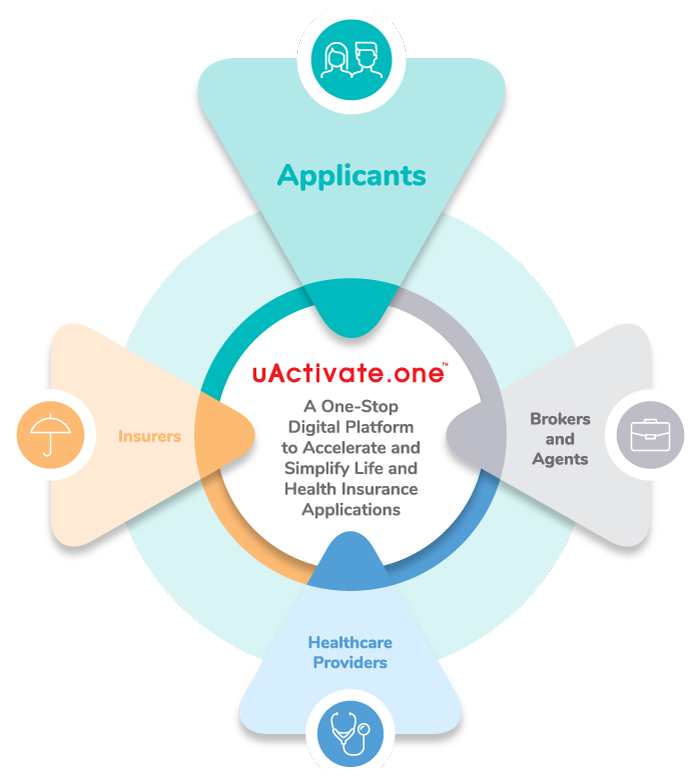 Applicants
uActivate.one™ helps you move through the complicated application process with a seamless digital experience that is easy to use.
A navigation tool for faster, simpler and easier applications
Effortlessly connecting you to your insurer, broker or agent and the healthcare provider using a single digital platform.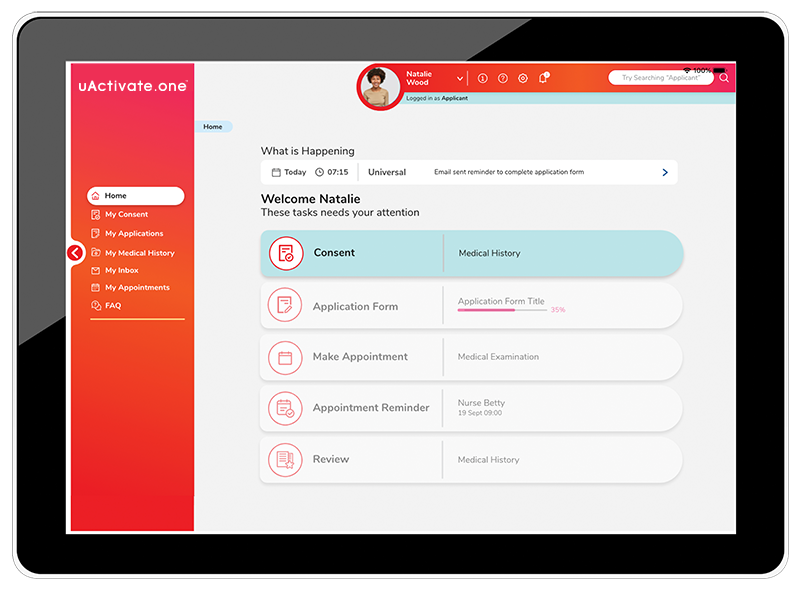 You'll reap the following benefits:
Electronically complete forms in your own time – no paper, less friction
Receive personalized communication
Feel supported every step of the way
You decide to consent in order to share your personal health information
Track your application progress throughout
Experience a smooth customer journey
Accelerate the application process
Everything you need in one portal.
Consent
Understand exactly what you are consenting to and how your data will be used, including a simple registration process and a digital electronic signature linked to you – no printing, no scanning, no fuss. You can revoke your consent at any time.
Applications
Personalized to you, uActivate.one™ takes the hassle out of completing forms. With automatic field population, electronic reminders and a save-and-come-back-later feature, applying for insurance is a breeze.
Medical history
We collate five years of your medical history (including medication, doctor and hospital visits, pathology and radiology results) in one place, which allows you to review your personal health information and provide comments to your insurer.
Assessments
If you need to go for any medical assessments, you can electronically book, cancel and reschedule appointments easily on the platform. A geo-mapping feature allows you to find a healthcare provider close to you.
Medical results
Obtain the results of your medical exams, assessments and tests electronically to see exactly what is submitted to your insurer.
Streamlined life and health insurance starts here
uActivate.one™ brings it all together with an easy-to-use digital platform that takes the hassle out of life and healthcare insurance applications.