Life and health insurance applications made easy
Introducing uActivate.one™ – your one-stop, end-to-end digital platform to accelerate and simplify life and health insurance applications, brought to you by Universal.one™, a Silicon Valley company.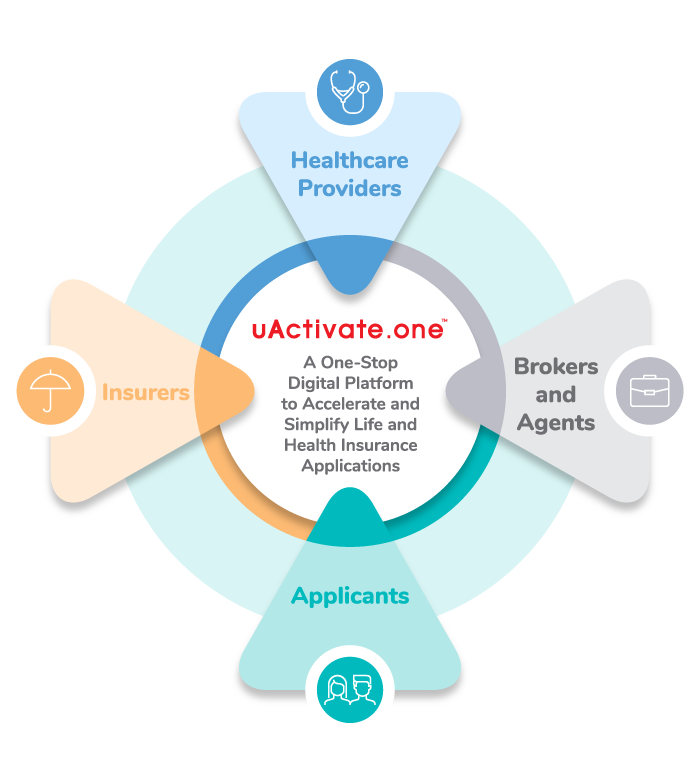 Connecting and coordinating insurers, brokers and agents, healthcare providers and new applicants on one digital platform
A time-saving, hassle-free way to apply for and process life, health and critical illness insurance.
By bringing everything together on one Universal platform, uActivate.one™ provides a seamless digital experience that is faster, simpler and easier.
And how it benefits everyone:
We're here to guide you through every step of the insurance application and offer helpful services along the way. The process is paperless, simple and easy.
Easily take your new applicant through the underwriting process in a fully digitized, environment using one dynamic platform, reducing the drop-off rate and increasing accuracy.
Complete insurance medical exams and reports using an integrated electronic medical record, and access applicant bookings on the Universal platform.
Introduce your applicants to insurers in a paperless setting and track their progress through the underwriting process using the Universal platform, putting you in full control.
Streamlined life and health insurance starts here
Ready for a game-changing platform that will save you time and energy?